Can you volunteer two hours or more of your time on festival day—August 5, 2018? Not only are you helping a great cause, you'll also have the time of your life!
Community Volunteers
Dragonheart Vermont needs your help on festival day, Sunday, August 5, 2018. We've got all kinds of fun jobs that need to be filled, so you're sure to find one that appeals to you, and with slots from 6 a.m. to 5 p.m. we can accommodate your schedule. Can you give us a hand? We can really use your help! As a volunteer, you'll be right in the middle of all the fun and festivities. We're sure you'll have a wonderful experience. All we ask is a minimum of two hours of your time although we appreciate volunteers who can fill longer time slots. There are many volunteer opportunities, including Registration, the Children's Tent with games and face painting, The Green Team recycling, Boat Bailers, DragonMart Sales, team marshals, parking, set-up, clean-up, and much more. The festival and all its charitable work can't happen without you and our wonderful community. As a special thank-you, you receive your own Dragonheart Vermont Festival T-Shirt!
Ready to volunteer?
Signup here: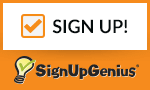 OR
send your name, time available and position preference to:
volunteer@ridethedragon.org
Restricted Dragonheart Vermont Volunteer Positions
Some volunteer positions for the festival require Dragonheart Vermont members. If you are a DHVT member and would like to volunteer for these positions please send an email to volunteer@ridethedragon.org or signup for positions labeled DHVT Only using the Signup Genius link above.
Integrative Therapies at the UVM Center - 2018 Pledge Partner
While cancer therapy has improved cancer outcomes, cancer and its treatment often come with significant challenges that require additional support beyond traditional medical approaches. Integrative Therapies at The UVM Cancer Center provides acupuncture, yoga, massage, mindfulness and other therapies to cancer patients and survivors. These integrative therapies have a proven track record for controlling pain, fatigue and other side effects while improving psychological outlook and quality of life. Your financial support will help The UVM Cancer Center to offer health and wellness-enhancing integrative therapies in conjunction with traditional cancer care for cancer patients and survivors in Vermont and upstate New York.Together, we provide the support they need. Join us as a volunteer. If you would like to volunteer or have any questions just fill in the online form or download and print, fill in and send as directed. Our volunteer coordinator will be in touch with you.
Dragonheart Festival Committee Volunteers
We would like to take this opportunity to thank the Dragonheart Vermont Festival Committee! They started in October 2015 and have put in many hundreds of hours to put on this event. Now you can join in. We're inviting the community to help plan the festival as well as support us on Festival Day. If you would like to get involved in Festival Planning, please let us know of your interest by filling in the form, adding "Festival Planning" and your skills in the space labeled 'Other'.
Festival Planners - Take Note!
You MUST`fill out the online form to get volunteers for the festival. If you need volunteers this is how you get them. The form is quick and easy to fill out. Community volunteers will only be able to sign up for slots that have been filled through this form. Click the link below to fill in the form: