Babe Ruth Softball League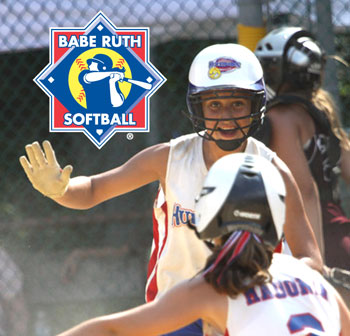 Since its inception in 1984, Babe Ruth Softball has grown tremendously to become a premier softball program throughout the United States and Canada-and is also the fastest growing division in Babe Ruth League, Inc.
Designed for girls ages 4-18, age divisions offered include: 8 & Under, 10 & Under, 12 & Under, and 14 & Under The primary emphasis of Babe Ruth Softball is on education, skill development, participation for all levels of ability and of course, having fun.
Babe Ruth Softball is about - as much as anything else - community. One of BGSL's main objectives is built around this philosophy, that a youth athletic program should be a part of and contributor to the community in which it is organized.
​Babe Ruth "Tournament Trail"
One of the more exciting aspects of Babe Ruth Softball is the "Tournament Trail". Tournament teams play in Babe Ruth sanctioned events starting in June, with the chance to compete in a World Series Tournament held each year in August. There are also District, State, and Regional Series, which 10U and 14U participate in. BGSL usually hosts at least one tournament yearly, either Districts (we are in District 5 for NH) and/or States. (Not to blow our own horn, but we're pretty good at running tournaments).